With the new Meet Me version 1.3 it is possible to open a second door, in addition to the main door, when a call is received from the outdoor panel. In order to use this function, a second auxiliary relay must be connected to the outdoor panel in your facilites.

In order to make use of this function, you have to activate first the auxiliary relay option in the Meet Me app Configuration Settings as shown in the picture:

Once the option has been activated, when you receive a call, after establishing audio and video communication, you can open an additional door by pressing the second key button that will appear on the screen (with the number 1 and in grey background):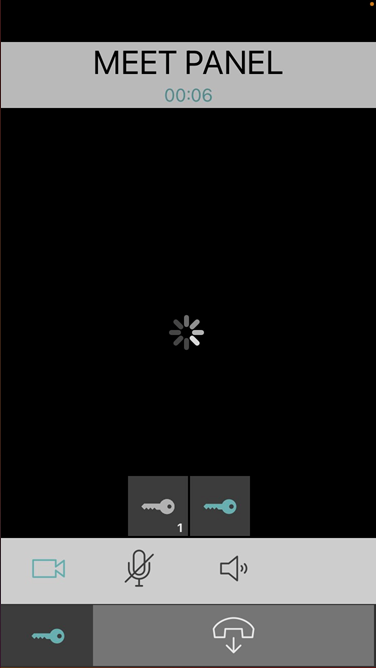 In this version, the open door action is more secure, thus you will be asked to confirm it by means of the regular unlock code of your smartphone: pin, fingerprint or faceid.