In MEET ME, how can I open a second door?
From the app, it is possible to open a second door in addition to the main door. To be able to use this function, a second auxiliary relay must be connected to the outdoor panel in your facilites (consult your installer).


Activate first the auxiliary relay option in the Meet Me app under Settings > Preferences > Auxiliary Relays: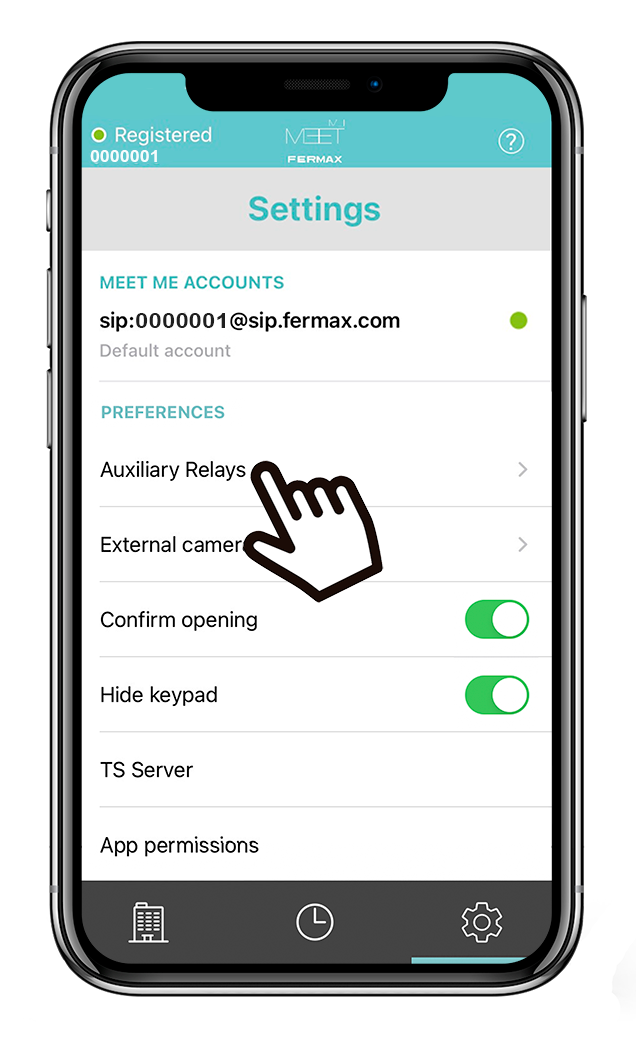 Once the option has been activated, when you receive a call, a
fter establishing audio and video communication, you can open an additional door by pressing the second key button that will appear on the screen (with the number 1 and in grey background):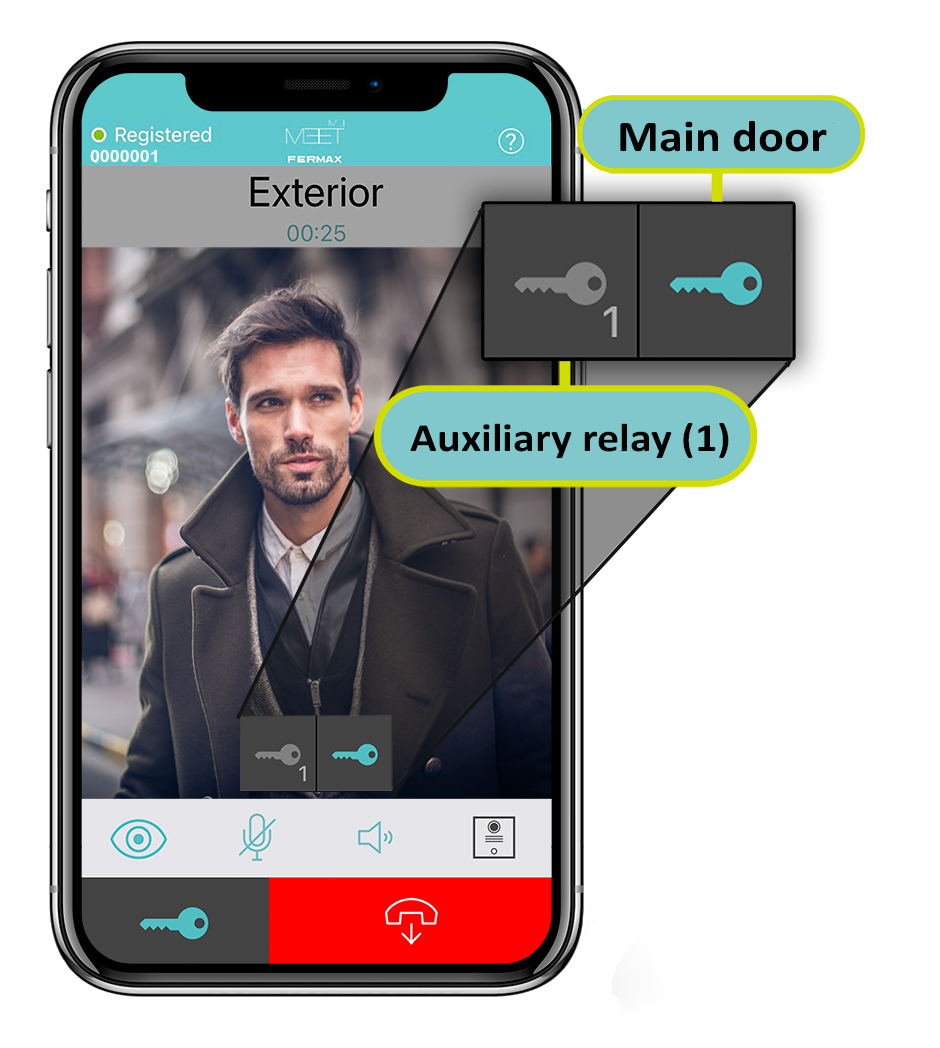 Related Articles

How to answer a video door entry call in the new Meet Me iOS version?

In our new version 1.3 for Meet Me iOS, following Apple's guidelines, we have integrated callkit funtion with the aim of improving both security and user experience when using call divert in FERMAX MEET IP system. As a Meet Me user on iPhone or iPad ...

How to add users with Face Recognition on MEET badges?

[MEET] FACE RECOGNITION In all our series of MEET panels (Marine, Kin and Milo) we have the face recognition function to control access to our installation, providing greater comfort to our users. CAPABILITIES: UP TO 6000 USERS. 6000 USER ...

DLL MISSING - Meet Management Software Error Running (won't start)

In the event of an error when trying to run the software, it is necessary to have the following Microsoft patches installed through the following links. https://www.microsoft.com/en-US/download/details.aspx?id=26368 vcredist_x64 vcredist_x86 ...

In MEET ME, what is the confirm opening option for?

For your security, you have an extra opening confirmation option that is activated by default under Settings > Confirm opening . With this option activated, after pressing the door opening button, you will need to confirm it using the security code ...

In MEET ME, how can I visualise external cameras already configured in the call panel?

It is possible to configure the display of up to 4 external cameras already configured in the call panel, as it occurs with the MEETmonitor during a call. Under Settings > External cameras, select the camera number to enable the option. This option ...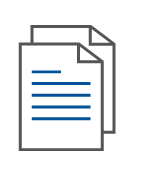 Find manuals, technical books, tender specifications and much more on our professional website.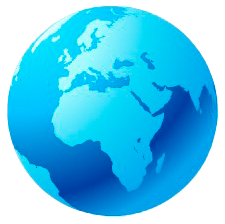 Fermax International Distribution Network.